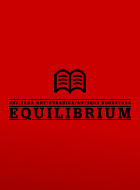 naslov

On My Own the years since the White House

autor

Eleanor Roosevelt (Elinor Ruzvelt)

šifra

B-27204

izdanje

First Dell printing

jezik

engleski

pismo

latinica

biblioteka

A Dell Book / No.F86

izdavač

Dell Publishing Co. Inc. New York.

štamparija

Printed in the U.S.A.

godina

1959.

opis

mek povez, ilustr korice, 288 strana, 16.5cm

stanje

dobro

cena

250.-din

knjiga status

u prodaji

širi opis

Written in her own unique style, which brings grandmotherly firmness to her discussion of Russia's maneuvers in the United Nations, and an almost ingenious candor to her memories of famous people, here is the warm and witty true story of the woman who was once described as "jet propulsion with a fringe on top" - and her extraordinary life "on her own" in the year since the death of F.D.R. It is truly a book to enchant and delight.