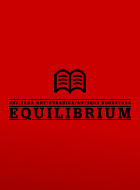 naslov

Guide to Czechoslovakia

autor

by J. Chysky, M. Skalnik, V. Adamec

šifra

B-28249

izdanje

n/a

jezik

engleski

pismo

latinica

izdavač

Artia and Sportovni a Turisticke nakladatelstvi Prague.

štamparija

Printed in Czechoslovakia by Knihtisk, Prague.

godina

1965.

opis

tvrd povez, ilustr pl korice, 413pp+56 strana, ilustracije, mapa u prilogu, 12.5x17.5cm

stanje

odlično

cena

800.-din

knjiga status

u prodaji

širi opis

Contents:
Czechoslovakia - a country of tourism.
Its Constitution, civil rights, economic system, population.
An outline of the history of Czechoslovakia.
Brief geographical outline.
Economic conditions.
Culture: literature, music, fine arts, theatre and films, folk art.
Archeological finds.
Czechoslovak cuisine.
Tourist regions:
Prague - city of a hundred spires.
The environs of Prague and Central Bohemia.
South Bohemia.
The Šumava Mountains and the surrounding region.
West Bohemia and the West Bohemian spas.
North Bohemia.
Central Bohemian Highlands.
East Bohemia.
Bohemian-Moravian Highlands.
Brno and its environs.
Olomouc and Central Moravia.
The Jeseniky Mountains and the Kralicky Snežnik Mountain Group.
The district Ostrava and Opava.
Valašsko (Wallachia) - the Beskydy Mountains.
Moravian Slovakia.
Slovakia.
South-Western Slovakia.
North-Western Slovakia.
Central Slovakia.
The High Tatra Mountains.
Eastern Slovakia.
List of national cultural relics.
Suggested routes for motorists.
General Information.
Legends. Index. Illustrations.