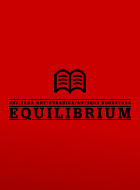 naslov

XX vek sohranenie kul'turnogo naslediya / 20th Century Preservation of Cultural Heritage

autor

executive editor Alexander Kudryavtsev

šifra

B-31314

izdanje

n/a

jezik

engleski ruski

pismo

latinica ćirilica

biblioteka

Preservation of 20th Century Architecture and World Heritage: 17-20 april 2006

izdavač

Kapital Grup.

štamparija

Printed at "Viva-Star".

godina

2006.

opis

mek povez, sa ilustr pl omotom, 276 strana, kolor fotografije, skice, kunstdruk, 22x27cm

stanje

odlično

cena

5,000.-din

knjiga status

u prodaji

tiraž

700

širi opis

Contents:
Natalia Dushkina: Editor's note
1. Selim Khan-Magomedov: Preservation of 20th-century Architectural Heritage
2. Alexander Kudryavtsev: To the Reader
3. Vladimir Sokolovsky: On the Vulnerability of the Unique 20th-century Heritage
4. Michael Petzet: ICOMOS International
5. Maristella Casciato: DO.CO.MO.MO. International
6. Bonnie Burnham: World Monuments Fund
7. Louise Cox: International Union of Architects
8. Jukka Jokilehto: Modern built heritage as World Heritage
9. Monika Markgraf: Restoration of the Bauhaus Building in Dessau
10. Winfried Brenne: The Masters House Muche/Schlemmer at Dessau. A workshop report about its restoration
11. Jean-Louis Cohen: Listing Le Corbusier at UNESCO World Heritage List
12. Dinu Bumbaru: An initiative of ICOMOS to explore the theme of 20th-century Heritage Montreal Action Plan (MAP 20)
13. Sandra Uskokovic: A Global Survey
14. Sheridan Burke: ICOMOS 20th-century Heritage International Scientific Committee
15. John H. Stubbs: Mobilizing Support for Conserving 20th-century Architecture
16. Maija Kairamo: The Restoration of Viipuri Library An International Pilot Project
17. Andrei Gozak: Library in Vyborg
18. Thomas Gunny Harboe: Preserving Mies' IIT Campus and the Restoration of S.R. Crown Hall
19. Christiane Schmuckle-Mollard: Registration, protection, and use of 20th-century buildings in France The interwar period: 1919-1939
20. Natalia Dushkina: Survival or Fall? On the fate of a "new heritage"
21. Yekaterina Shorban: On preserving 20th-century architectural monuments in Russia
22. Viktor Logvinov: Defending 20th-century Heritage
23. Konstantin Mikhailov: The Hyperboloid of Engineer Shukhov. Unique Heritage and Careless Heirs
24. Yekaterina Milyutina: A Fine Example of Russian Constructivism
25. Aleksey Ginzburg: The Narkomfin building: the history of trying to save a house
26. Anke Zalivako: Building Technology in Germany's Modern and Russia's Constructivist Movements of the 1920s
27. Viktor Melnikov, Oleg Adamov: The present condition of the Melnikov House
28. Clementine Cecil: Melnikov House on the World Monuments Fund Watch List 2006
29. Boris Kirikov: An Academic of World Renown. In memory of Catherine Cooke. 1942-2004
30. An interview with Richard Pare, Questions by Jean-Louis Cohen: Photographing "The Lost Vanguard"
31. Christine Hoh-Slodczyk, Helge Pitz: The Einstein Tower in Potsdam. Extent of Damage - Preservation - Maintenance Plan
32. Aleksandr Anisimov: Reconstruction of the Moscow Planetarium
33. Boris Pasternak: Burevestnik factory club. Short notes on the restoration and conversion project
34. Aleksey Vorontsov: Bakhmet'evsky Bus Depot
35. Vsevolod Kulish: Nikolaev commune house. Reconstruction and restoration of the complex
36. Margarita Shtiglits: Monuments of Industrial Architecture in Petrograd - Leningrad. 1918-1930s.
37. Natal'ya Samover: Fire on ulitsa Pravdy. An eyewitness's account
38. Dmitry Shvidkovsky: The historical city and the legacy of the 20th century
39. Natalia Dushkina: From "metropolitan" to "underground"
40. Nina Aleshina: Mayakovskaya Metro Station: birth and destruction
41. Yevgeny Pashkin: Hydrogeological aspects of preserving stations on the Moscow metro
42. Vladimir Sedov: Dangers for the Vysotki
43. Anna Bronovitskaya, Tatiana Tsareva: Guide to the Architecture of Moscow, 1920s-1960s
44. Marina Khrustaleva: First Experience in Publicly Monitoring the Condition of Immovable Heritage. Internet-Project "Moscow under Threat"
45. Irina Chepkunova: Exhibition Project: The Seven Towers of Moscow. 1935-1950 Europalia Russia
46. Larisa Ivanova-Veen: New book on VKhUTEMAS
47. Irina Chepkunova: Architectural Avant-garde in the Moscow Suburbs
48. Leonid Demijanov: Preservation of buildings from the 1920s
49. Natalia Bronovitskaya: The Best Books on Architecture 2005.
Authors.