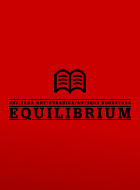 naslov

The English Persian Collegiate Dictionary in Two Volumes

autor

Abbas Aryanpur and Manoochehr Aryanpur

šifra

B-29936

izdanje

4th Impression

jezik

engleski persijski

pismo

latinica ostalo

izdavač

Amir Kabir Publications Organization Tehran Iran.

godina

1979.

opis

tvrd povez, plastif korice, sa ilustr pl omotom, (XIV+2584+14) strana, ilustrovano, 17x24.5cm

stanje

prva knjiga odvojene korice, inače vrlo dobro / u drugoj knjizi 11 belih strana, inače vrlo dobro

cena

4,000.-din

knjiga status

u prodaji

širi opis

A new Dictionary Containing over 200,000 Words, Meanings and Definitions.

Volume I: A-L

Volume II: M-Z.