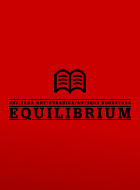 naslov

University Dictionary of Business and Finance

autor

Donald T. Clark and Bert A. Gottfried

šifra

B-30629

izdanje

n/a

jezik

engleski

pismo

latinica

biblioteka

Apollo Editions / A-143

izdavač

Thomas Y. Crowell Company New York.

štamparija

Manufactured in the United States of America.

godina

1967.

opis

mek povez, ilustr pl korice, 409 strana, 19.5cm

stanje

vrlo dobro

cena

800.-din

knjiga status

u prodaji

širi opis

THE BUSINESSMAN'S DESK BOOK
Accounting. Advertising. Banking. Commodities. Credit. Export. Finance. Government. Insurance. Publishing. Investments. Labor. Law. Merchandising. Personnel. Purchasing. Retailing. Real Estate. Selling. Shipping. Statistics. Stock Market. Traffic. Warehouse. Appendix with Tables of Special Usefulness to Businessman.